Coffee makes the world go round so it's no surprise that the market has begun to move onto the internet, prompting newer marketing tactics we recognise from the alcohol market such as sample boxes and subscriptions.
As new companies begin to emerge it can be hard to know exactly what each company is about and can require some reading to figure out if you are wasting your money or not. In this review, we review one of these emerging online coffee sellers so that you don't have to, read on to get our two cents on Bones Coffee.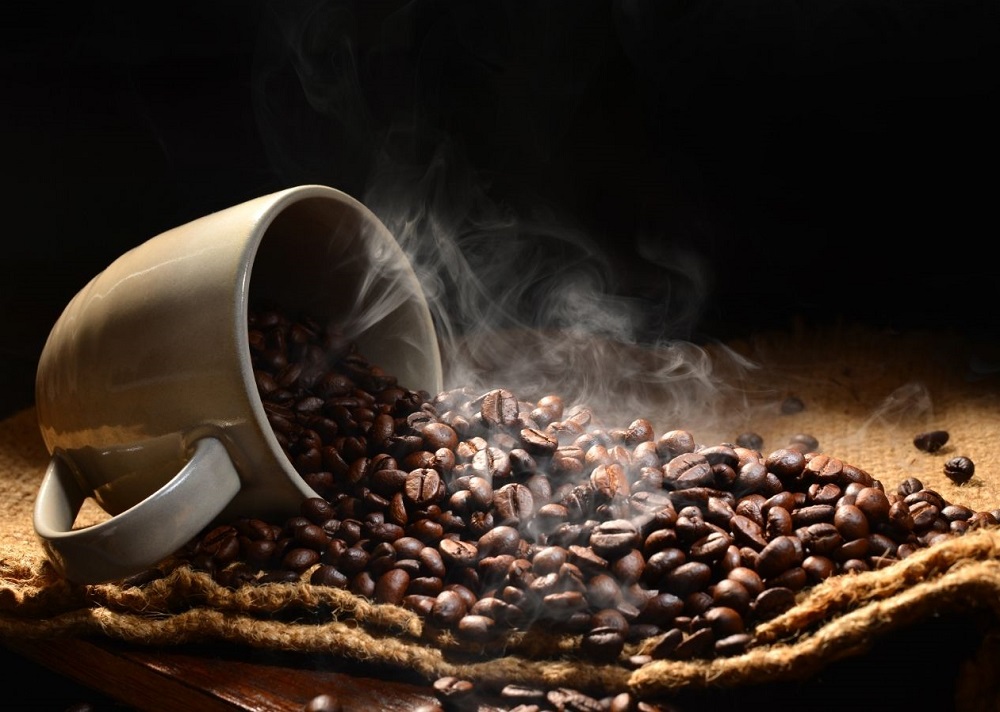 Bones Coffee is a Florida-based small-batch coffee maker that produces their own coffee for a craft consumer. The folks at Bones Coffee seem to have modelled their company on the success of the craft beer renaissance in North America during recent years.
At Bones they treat their product much the same, they offer locally made, and limited edition releases for the coffee hipster who enjoys reading tasting notes and trying the more 'craft' made in small batches. That is exactly what Bones offers, create your own order and have no holes barred when it comes to quantity or choice.
Conversely, you can opt for their coffee club where you get an equally good amount of customization of your order and receive monthly boxes from Bones' coffee experts. All this and all the coffee gear and merch you could desire are available on their website.
What do Bones Offer?
At Bones they make small batch coffee for the craft consumer. Expect bold and left-of-field flavors that are for the curious coffee connoisseur who enjoy fresh, American made coffee delivered right to their door.
Some of the best selling flavors Bones offer are Birthday suit, which is birthday cake flavoured, Peaches and Scream, which is peaches and cream flavors, and From Dusk Till Donuts, a jelly donut flavored coffee – sounds crazy right, have a look yourself to find even more ingenious flavors like bacon and s'mores.
This isn't without mentioning their high caffeine brew 'High Voltage' which, as you can imagine, sells more than anything else. Each coffee has a review section from Bones' own customers so you can reassure yourself that the coffee is good quality and not some naff marketing ploy – Bones' brewers really know their stuff.
Many of these reviews arae really positive and Bones' dedicated customers clearly love how they push the boat out with these flavors, and that at the end of the day you are receiving fresh and locally made coffee of the highest quality!
The coffee crazy among us will love these bombastic flavors that come in an array of formats from ground or whole bean 12 oz bags to barrel aged coffee, decaf coffee or even hot cocoa powder.
Not only do Bones sell coffee but they also sell their own coffee gear. This includes mugs, chemexes, to the french press to brew your chosen coffee, and even as far as tote bags, hats and hoodies to support the company even further. All this is great quality too, just walk around in Florida to spot the local coffee hipster with his tote bag.
How Bones Coffee sell their product?
At Bones Coffee they offer some great and useful ways you can enjoy their coffee. As Bones Coffee flavors are pretty wild, they offer a sample pack for a reasonable price that provides 5 4oz bags of their coffee to the curious coffee customer.
This means that you can figure out which ones you enjoy and whittle down any skepticism you had about their flavors. This can also be a great gift for a coffee lover to offer them something a little different, and they can get a subscription as they choose to rather than gifting the responsibility of a subscription on an unsuspecting family member.
Conversely, simply pick and choose as you wish from their easy to use website which offers all their coffee on offer as well as getting bags that are on sale. Once you've found a flavor that has piqued your interest, you can read the kooky but informative description of each flavor they provide.
You can buy the coffee in loads of formats such as whole bean or ground and they offer many options of different coffee brews such as single origin, barrel aged, and single brew, to name but a few.
Their most noteworthy purchasing format is the subscription box/coffee club which has become a popular marketing technique in this modern world.
This marketing model has never made more sense than with coffee, we all drink coffee everyday, right? So, having your coffee, that you chose, delivered to your front door at appropriately welcome times seems as logical as a milk delivery.
The subscription service offers a great amount of customizability, being able to choose your own coffee rather than being sent a flavor you don't like, while Bones also offer a 'mystery bag' where we assume they chose the flavor for you.
You can also customise quantity and regularity of the subscription. Depending on how much coffee you drink, which is easy to work out as Bones gives you an estimate of cups per bag, you can order up to four bags in your order – the more you order the more discount you receive.
You can also decide how often you want a box delivered, from every week to every four weeks.
Beyond their subscription box you can order coffee in categorized 'bundles'. These bundles are both fun and value for money.
The variety is pretty vast, from coffee organised by season such as a Christmas bundle or a Fall bundle, to coffee organised by location, even some fun bundles such as a 'Blockbuster bundle box' which includes flavors related to the movies as well as a host of silly but fun props.
Some bundles come with mugs and other fun props or bits of limited edition merch such as posters. These bundles are not only a fun way to purchase your coffee but also can be great value. What's more, is that some people will enjoy being able to choose their coffee on location or theme rather than simply flavor.
Plus, these make for some great gifts for coffee lovers.
Perhaps unfortunately, there is no brick and mortar store to go and see the coffee up close and friendly, but you can rest easy knowing your online orders will be supporting your local coffee brewers down in Florida.
Our Say
Firstly, we can't guarantee that you will enjoy each and every wacky flavor on their website, they obviously aren't for everyone and your enjoyment will depend on your own subjective taste. But we can guarantee that you will receive fresh and American made coffee that has had a lot of love and thought put into it.
What we can give Bones props for is their ingenuity and willingness to push the boat out in the coffee market which is usually full of snobs and coffee purists. Whereas at Bones Coffee they make buying coffee a fun, practical, and worthwhile experience.
When you buy coffee at the grocery store, you won' think too much beyond buying your family favorite blend or deliberating between origins names like 'Colombian' or 'Ethiopian'.
At Bones there is a lot more choice and thought put into their products and if you've been drinking coffee for years this is a fun way to explore the versatility of the coffee bean and challenge your palette all while supporting American brands and not breaking your bank.
The Bones Coffee Club subscription service we think is great. Not only do they offer a great amount of customizability which is welcome with their controversial flavors but offer bulk purchase discounts as well being able to decide how much coffee you want and how often you want it. For the coffee enthusiast we think the price is fair and reflects the effort as well as the care put into their brand.
Having a selection of sample packs is a clever move by Bones, inviting the skeptical customer to dip their toes into a world of wacky flavors, rather than shunning them away. It also makes a great gift as a sample rather than the commitment of a full subscription.
Their bundles are one of our favorite parts of their website. We love the clever categories that span regions as well as seasonal bundles and super fun themed bundles. Often, these bundles come with fun and desirable limited edition goodies like posters and limited edition mugs which coffee enthusiasts love.
When you are an enthusiast of anything, you love finding new ways to interact with your interest, and Bones make buying coffee more fun than ever. What's more is that if Bones becomes a beloved company for you, they also have loads of merch where you can support them even further in return for some cool garms the hipsters will love.
It's hard to find qualms with Bones Coffee, our only thought was that Bones aren't that accessible to coffee newcomers. The flavors are a little too wild to get someone into coffee, but Bones certainly do their best to invite newcomers and skeptics in with their sample bundles, so we can't expect anything more than that.
Conclusively, we find that if you are a coffee enthusiast who wants to explore the far reaches of flavors and brewing methods, then Bones Coffee has a wealth of inventive brews for you to explore in many different purchasing formats that provide something for everyone.
We think the pricing is appropriate for the effort that the brewers at Bones not only put into their brews but also into their marketing. Bones Coffee have successfully made buying coffee fun and interesting and a mutually beneficial experience for brewers and consumers.
Latest posts by Matt Summers
(see all)